Smoother and more fuel-efficient. Perfect for comfortable long journeys.
MPVs just got a modern restyling. Enjoy an enhanced, sportier drive.
*Prices are inclusive of labour cost and SST. Prices are subject to change.
*Actual accessories may differ from photographs.
No matter where you're sitting, you can always be sure of comfort and ample leg room.
Spacious 7-seater cabin ​
More legroom for passenger seats​
Flexible seating arrangement to accommodate different usages ​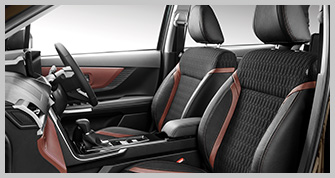 Features inspired by Malaysians to enhance the driving experience.
Colour shown may differ from actual car colour.
Specifications are based on the AV variant.